Grace Mykonos
Grace Mykonos is a boutique hotel, ideally located above the sandy and protected beach of Agios Stefanos, will be the ultimate hospitality experience!
Grace Mykonos offers guests a 24hr reception and concierge services. Room service provides you with excellent selection of Mediterannean dishes. Grace restaurant will complete your experience, either you select your breakfast in bed or lunch and dinner by the pool, or a romantic sunset cocktail.
Εnjoy a leisurely lap in our sun-drenched pool, or the ultimate basking
Accommodation at Grace Mykonos
Grace Mykonos consists of 25 rooms and suites. The bohemian interior design and the modern amenities of Grace Mykonos rooms & suites come together for some of the most elegant accommodation options in Mykonos. A bright and airy aesthetic is defined by calming colors that invoke the island's unique sense of place, while private outdoor terraces and balconies let you take in the sublime seaside surroundings.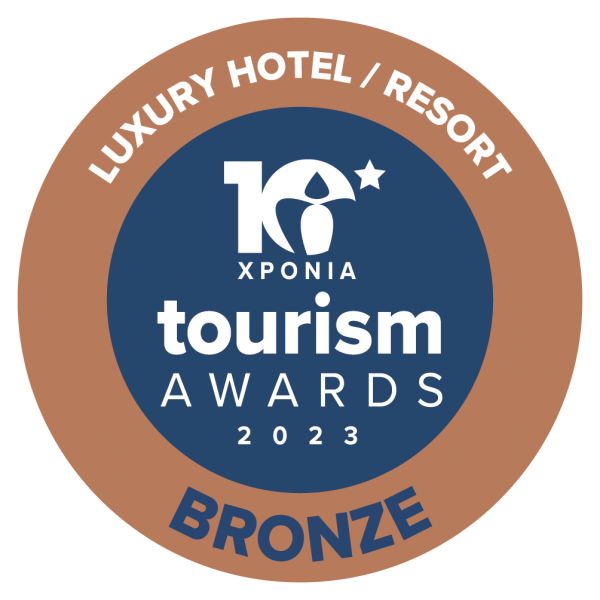 Suites
Seaside splendor and unrivaled space come together in these luxurious suites, which boast up to 77 sq.m. of indoor-outdoor space. All come with that special something, whether it's a plunge pool, private elevator, or steam room.
Junior Suites with Plunge Pool
Modern sophistication meets airy Greek island style with these roomy suites that feature up to 60 sq.m. of indoor-outdoor space, including a large private terrace or balcony with westward views of the sea and Mykonos town. All of our Junior Suites include a plunge pool.
Deluxe Rooms
Up to 44 sq.m. of indoor-outdoor space to spread out, with a private terrace or balcony oriented westward for gorgeous sunset views over Delos Island. One of our Deluxe Rooms comes with the added benefit of a plunge pool.
For more information, please see the Guidebook
*Pets are welcome upon request